GET TRAINED! GET CERTIFIED! GET HIRED!
January 4, 2023
---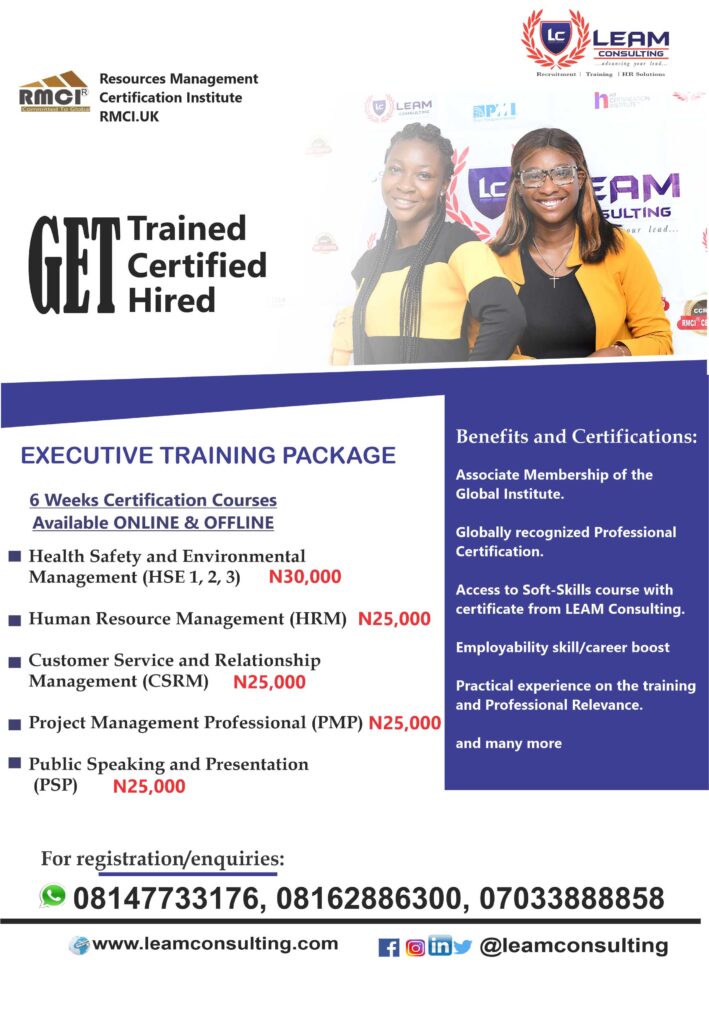 Do you want to develop knowledge, skills and ability for effectiveness and efficiency?
Are you a fresh graduate with little or no work experience seeking to start a career?
Do you wish to have a career change/switch?
Don't miss the opportunity to leverage on a new level in the career development.
JOIN THE NEXT DIET OF OUR PROFESSIONAL CERTIFICATION COURSE (HRM, PMP, CSRM, HSE 1,2,3 and PUBLIC SPEAKING), all with 50% discount.
TRAINING AVAILABLE ONLINE AND OFFLINE.
Contact Us For registration and enquiries
08147733176